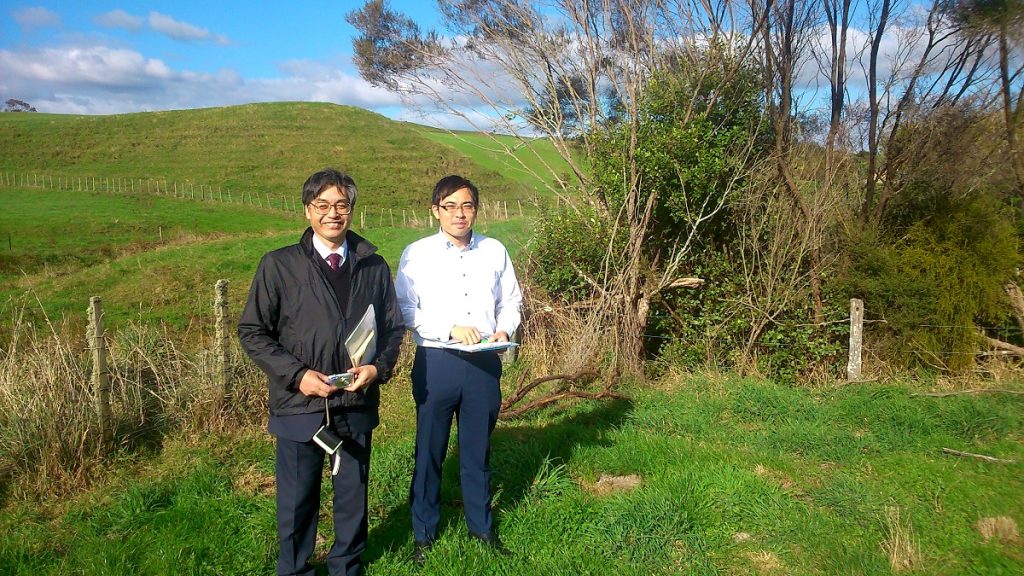 Nimmo-Bell & Associates was pleased to host researchers from the Japan Agriculture & Livestock Industries Corporation (ALIC) in May, who were in New Zealand to learn about our country's dairy-related environmental regulations and management practices.
Mr Shunji Ida and Mr Kentaro Ootsuka were particularly keen to learn about what dairy farmers needed to do in New Zealand to comply with environmental regulations on their farms – especially in relation to freshwater management.
They were also interested in the types of support New Zealand dairy farmers receive from the Government, Dairy NZ and dairy companies.
Nimmo-Bell Director Michael Yap said Mr Ida and Mr Ootsuka were interested in learning about this because agriculture in Japan was experiencing similar environmental sustainability issues.
He said Mr Ida and Mr Ootsuka visited Waikato farmer Hans Nelis' property during their trip, which gave them a clearer understanding of New Zealand farmers' environmental stewardship.
ALIC is a semi-governmental organisation in Japan, established by a law and attached to the country's Ministry of Agriculture, Forestry & Fisheries.
It collects information about current international trends in the production, supply and demand of agricultural products and shares it with Japanese farmers and agriculture industry through free monthly journals and a website.
It is particularly interested in the sustainability of the dairy and beef livestock industries in New Zealand and Australia.