EXPERT CONSULTANTS
We draw on a talented team of core personnel and a wide net of associates with complementary specialist expertise.
Practice Director
Michael Yap | CFA, MBA, BSc (Management Engineering)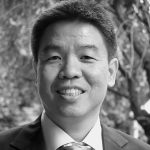 Michael is the Nimmo-Bell Practice Director and specialises in business, finance and market analysis. Michael holds the Chartered Financial Analyst® designation with a Master of Business Management from the Asian Institute of Management and the University of Southern California. He has over 25 years' experience undertaking economic and industry analysis in the primary sector throughout the Asia Pacific region and management experience across several other industries. His skills include strategic and financial analysis, strategic planning, financial modelling, industry and economic research, business plan development, cost benefit analysis and project management. Michael has a Bachelor of Science in Management Engineering from Ateneo de Manila University and trained in discrete choice modelling at the University of Sydney.
Associate Consultants
Dr Brian Bell | M.Ag.Sci (Hons), PhD
Brian is a natural resource economist and financial analyst with more than 35 years' experience in economic analysis, research, promotion and policy development. He is interested in the interface between economics and the environment, extending cost benefit analysis to quantify environmental and social values using stated preference tools such as choice modelling. Key areas of analysis include estimating dollar values for indigenous biodiversity and assessing trade-offs between income and environmental outcomes for intensive pastoral systems. Brian has parallel interests in development economics and governance, particularly in relation to small states in the Pacific such as the Tuvalu Trust Fund.
Nick Giera | B.Com Ag., M. Com Ag. (Hons)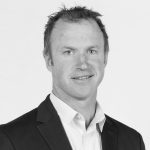 Nick specialises in financial and economic analysis, industry research and international rural development. He has ten years' consultancy and international rural development experience, including assignments undertaking business development, value chain analysis and agricultural policy advice in Australia, the Pacific, Central Asia, East Asia and Russia. Nick has done a significant amount of work analysing the costs and benefits of agricultural research projects, with a more recent focus on improving the environmental sustainability of the primary sector.
Teresa Manarangi-Trott | BA (Business Studies), GradDipTchg (Advanced Commercial)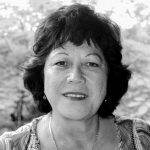 Teresa is a Cook Islands-based consultant with extensive knowledge of the Asia-Pacific region and expertise in project development and management, monitoring and evaluation, rural development, Pacific Island development issues, small business development, project finance, capability and capacity assessment, climate change, development planning and resource/environmental management. Teresa has held several leadership roles during her career, including President of the Cook Islands Chamber of Commerce, Chairwoman of the Cook Islands Seabed Minerals Advisory Board and Director of the Cook Islands Tourism Corporation. She has worked on projects in Fiji, New Caledonia, Samoa, the Solomon Islands, Tonga, Barbados, Dominica, Nauru, the Federated States of Micronesia, Papua New Guinea and Jamaica. Clients have included the European Union, the Asian Development Bank and the United Nations Development Programme.
James Stewart | PgDipDevStud, BCom (Management)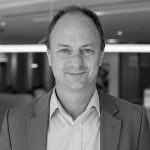 James is commercial business and investment professional with extensive global finance experience across Africa, Asia, the Pacific and New Zealand. He is the Director of Gemelli Consulting, which provides advice to clients across the not-for-profit sector, start-up investment groups and government and social enterprises. James specialises in commercial strategy, project finance and corporate finance and is also skilled in strategy design and implementation, business case development, developing country finance, project financial modelling, infrastructure tariff reviews and technical capacity building. He has worked on projects in New Zealand, Australia, Indonesia, Laos, Mozambique, Palau, Papua New Guinea, the Philippines, the Federated States of Micronesia, the Solomon Islands, Tanzania, Tonga, Tuvalu and Vietnam. James was also involved in high-profile disaster recovery assignments in Christchurch following the city's earthquakes of 2010 and 2011 and has held governance roles on several boards.
Collier Isaacs | BAgSci, Dip BS (Agriculture, Economics, Marketing)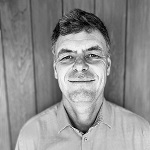 Collier is a highly experienced senior executive and governance professional with a career in the primary industries spanning more than 30 years. Based in Wellington, he has a has a broad range of skills and sector knowledge in relation to the country's 'pasture to plate' value chains. This includes experience developing and implementing integrated marketing, research, quality and production strategies both within a company and across a sector. As a consultant Collier draws on sound relationships across the country's various meat, dairy and fibre sectors – from industry organisations and commercial participants through to government agencies. His most recent roles include consulting on integrated farm planning, productive and sustainable land use and value chain development. Prior to this, Collier held senior executive roles at several New Zealand industry organisations, including Landcorp Farming. He is a Business Mentor with the Kiwi Innovation Network.
Professor Tony Angelo | ONZM, QC, BA, LLB, LLM, Dipl Droit Compare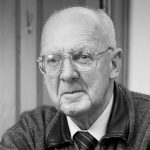 Tony is a lawyer and professor at Victoria University in Wellington with expertise in constitutional law and trust fund legislation. He consults on constitutional issues and has experience in 13 Pacific Islands communities, working with governments and regional organisations. Tony provides ongoing advice for the Governments of Tokelau and Niue and has worked in the Attorney General's office in Mauritius. He has advised on trust funds in many Pacific countries, including drafting legislation and trust deeds. In 2017, Tony was appointed Queen's Counsel in recognition of his extraordinary contribution to the law, particularly to legal education and to constitutional development in the South Pacific.
Partner Firms
In addition to our core team, we have relationships with several other organisations, with which we provide complementary specialist expertise where required.
These organisations include:
• Beca Group
• Cawthron Institute
• Infometrics Ltd
• Landcare Research
• Market Economics Ltd
• Tūhana Consulting Ltd
• National Institute for Water and Atmosphere Research
• Tourism Resource Consultants Ltd
• University of Waikato School of Management